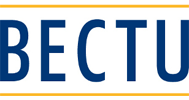 BECTU is the UK's media and entertainment trade union. Sectors covered include broadcasting, film, independent production, theatre and the arts, leisure and digital media. BECTU membership currently stands at approximately 25,000 and the union is effective in its representation of both staff (employees) and freelance workers: that means full-time staff, part-time staff, project workers, contract workers, freelancers, casuals and dailies.
BECTU members can benefit from support for you as an individual together with access to a range of benefits and services including Crewbus, BECTU's freelance directory, and subsidised public liability insurance.
Membership also enables us to be more effective, generally in the promotion of our members' interests. Membership is voluntary, and anyone working or seeking employment in the sectors covered by BECTU can join BECTU online.
All 25,000 BECTU members can take advantage of a wide range of services and benefits available such as:
Negotiating pay, conditions and contracts with employers.
Personal advice and representation for individual members.
Advice and representation on Health and Safety.
Access to a wide range of benefits and services for BECTU members.
Training support and courses.
Networking and events.
Career development opportunities.
Union journal, published 6 times per year (Stage, Screen and Radio).
Website specifically designed to improve access to the unions advice and support.
How Brookson can help
If you're a freelancer working with BECTU or work within the TV and film industry, Brookson provide specialist accountancy and support services to freelance professionals just like you. It's what we do and for over 20 years, 90,000 individuals have already benefited from our expert accountancy and tax planning advice. Brookson provide specialist accountancy and support services to TV and radio presenters, production managers, set designers, cameramen and women, script and copywriters to name only a few.
Whether you are just starting out or more established in your field, Brookson has a solution and price point to suit.