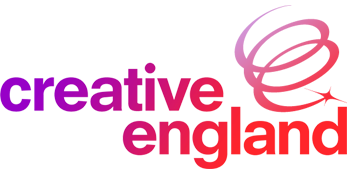 Creative England is the national agency providing free support to productions filming in England, outside London. Working in partnership with the British Film Commission to promote England internationally, Creative England is the one-stop shop for locations, studios, facilities and crew.
From people to places, our team can help you find and access the industry's finest, liaising with local authorities, film offices, regional and national partners to gain filming permissions and facilitate a smooth shoot.
Our regionally-based, national team can help you conduct a more extensive search and provide a bespoke service.
From supporting the development of full-length feature films through iFeatures2 to seed-funding the most exciting new digital SMEs, Creative England's remit is broad and growing.
The Development Fund
The Development Fund is open to individual writers, directors and producers based in the English regions for the development of all types of feature films, including animation and documentary. Applications are also invited from writer/director/producer teams. Funding is available for the costs of developing a screenplay (or the equivalent for documentaries) such as research costs, writer's fees, script editor, developer support and script readings.
Developing Talent
Although their talent development offering is currently film focused, there are exciting plans to broaden this to support talent across the creative industries including digital & creative and gaming.
Business Support and Growth
Helping to support and grow creative businesses lies right at the heart of what they do at Creative England. Their new business development unit produces workable strategies to support creative and digital SMEs throughout England. Building a large number of innovative creative partnerships with a host of other business sectors is also paramount at Creative England in order to facilitate economic growth.
Film Culture
Film Culture's objectives are:
To support and develop film provision in England, giving audiences access to a wide and diverse range of film content with a focus on specialised and independent films.
To deepen and enrich audience experience and understanding through activities which are linked to and support film exhibition in cinemas, film festivals, film societies and other screening models.
To ensure significant screen heritage collections in the English regions are made more accessible to audiences and help ensure they are preserved and conserved for future generations, building on the Screen Heritage UK objectives of identification, preservation, access and understanding.
Location & Production Support
Creative England works in partnership with the British Film Commission to support film and television productions shooting outside of London, and to promote England as a fantastic place to film. England offers some of the very best filming locations, crew, facilities and studios in the world – they can help you find and access them, and can liaise with local authorities on your behalf to ensure your shoot goes smoothly.
iFeatures
Through the enhanced iFeatures initiative, Creative England supports the development of 16 projects and the production of three films on budgets of £350,000. Based originally in Bristol, the initiative which began life in 2009 is now widening its net to a search for stories that reflect England.
How Brookson can help
If you're a freelancer working with Creative England or work within the TV and film industry, Brookson provide specialist accountancy and support services to freelance professionals just like you. It's what we do and for over 20 years, 90,000 individuals have already benefited from our expert accountancy and tax planning advice. Brookson provide specialist accountancy and support services to TV and radio presenters, production managers, set designers, cameramen and women, script and copywriters to name only a few.
Whether you are just starting out or more established in your field, Brookson has a solution and price point to suit.